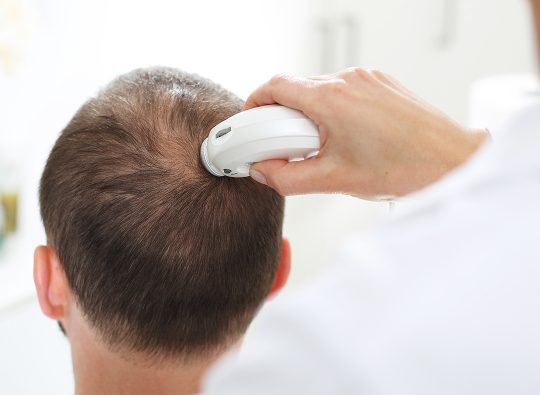 There are solutions to remedy this!
Do you have seborrheic dermatitis on your scalp? Know that you are not alone. This disease is relatively common, as approximately 3% of the population is reported to be affected. Although it is chronic and occurs periodically, there are solutions to relieve moments of crisis. Here's an overview.
What are the symptoms?
Seborrheic dermatitis is characterized by reddish, diffuse inflammatory patches covered with oily squames that cling to the scalp, which are whitish and sometimes purulent. They cause severe itching that is very bothersome on a daily basis. It should be noted that the patches are less thick than those of psoriasis and its edges are blurred. Also, it is possible that seborrheic dermatitis overflows and presents itself on other areas of the body.
What are the causes?
The causes remain unclear, but experts agree that the yeast of the Malassezia fungus, hyperseborrhea and immune deficiency may play a role in the development of seborrheic dermatitis.
What are the solutions?
Fortunately, Capilia can help you! Capilia's purifying shampoo helps to soothe the scalp in times of crisis. It removes residues and toxins to deeply cleanse and purify. Then follow with the refreshing conditioner that immediately provides a soothing sensation of freshness thanks to eucalyptus oil and Chinese mint. Your irritated scalp will thank you. Both are made from natural ingredients and are free of sulphate, paraben, mineral oil and silicone.
In salon at Capilia, the seborrheic eczema treatment with the Capilia Trichology PRO+ formula brings relief to the irritated scalp. This treatment is designed to soothe itching and irritation and reduce the presence of seborrheic dermatitis and the frequency of attacks.
Make an appointment to discover what Capilia's expertise can offer you!