A unique experience that combines efficient hair and scalp treatments with a well-deserved relaxation.
Capilia centers offer a wide range of treatments, in the form of targeted programs, to meet the different needs of our customers' hair and scalp. These care are provided in salon by technicians trained in hair health using proven methods and products formulated from 100% natural active ingredients. Our different treatments can target hair thinning or hair loss, oily scalp and hair, dandruffs, symptoms of various scalp ailments or simply global hair and scalp health.

BOOK AN APPOINTMENT
RESIDUE ON THE SCALP TREATMENT
This care is to purify and detoxify the scalp of all deposits and residues left by shampoos, conditioners, gels, hairsprays and other hair products. These residues, which in the long term suffocate the hair follicles and contribute to hair thinning, must be removed regularly to ensure optimal hair health.
INTENSE HAIR CARE
This treatment is to bring shine, luster and volume to hair dried out by chemical processes or repetitive coloring, it deeply moisturizes and restores flexibility all the way to the tips of your hair.
BEAUTY MASK
Seasonal Shedding Care
This vitamin cure promotes and stimulates growth of new hair. This care removes all hair that are stuck in residues to make room for emerging hair while nourishing them with vitamins and nutrients essential optimal growth. This care is recommended twice a year, during the spring and the fall seasons.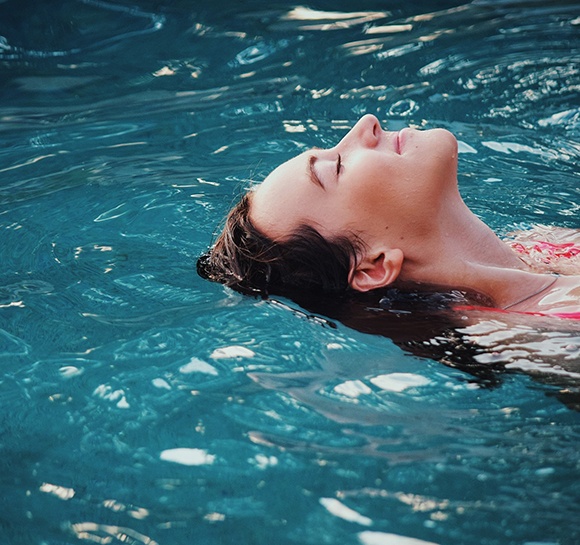 Contact your nearest Capilia center for pricing information.
MOISTURIZING BATH
This treatment is designed to soothe irritated and sensitive scalps. Thanks to the moisturizing and purifying properties of the ingredients used, this treatment offers real and soothing comfort to people undergoing chemotherapy or cranial radiotherapy treatments.
DRY SCALES TREATMENT
Do not let dry dandruff on your clothes ruin your day! This treatment is specifically designed to reduce dry scales and itching. The analgesic, antimicrobial and antifungal properties of the ingredients used deep cleans and soothes the irritated scalp.
OILY SCALES TREATMENT
This treatment is designed to remove oily dandruff stuck to the scalp by a layer of sebum. Our purifying and sanitizing formula will calm the hyperactive sebaceous glands to regulate sebum production and reduce the presence of scales.
EXCESS SEBUM TREATMENT
This in-salon treatment is formulated to stabilize and regulate the sebaceous glands to reduce sebum production to a standard level. The soothing and refreshing activities of the ingredients used dissolve the layer of accumulated sebum on the scalp, which clogges the hair follicles and contributes to hair thinning while soothing the hyperactive sebaceous glands.
MALE PATTERN BALDNESS TREATMENT
Our treatment is specifically formulated to slow down the process of androgenetic hair loss in men. Having a high concentration of active ingredients with anti-DHT properties, this treatment reduces hair loss to stimulate hair growth and improve hair density.
HAIR THINNING AT TEMPLES TREATMENT
FOR WOMEN
Seborrheic alopecia in women is usually characterized by an oily scalp and hair loss at the frontotemporal temples similar to a man. Our care is used to clean the accumulated sebum layer on the scalp that impairs hair growth and to stimulate hair follicles. This formula requires 2 treatments in the salon, once a week.
WOMEN HAIR LOSS TREATMENT
Diffuse alopecia is a condition that is challenging to reverse and must be controlled as quickly as possible to limit hair loss and protect density. This care clears the scalp of all deposits and residues affecting hair growth, stimulate hair regrowth to optimize the thickness of the remaining hairs and significantly reduce hair loss. This formula requires 6 treatments, once a week.
LOCALIZED HAIR LOSS TREATMENT
This in-salon care promotes hair regrowth and reduces future incidences of bald spots due to alopecia areata.
PREVENTIVE TREATMENT
FOR PREGNANT WOMEN
Recommended from the 4th month of pregnancy, this treatment cleans the scalp deeply, allowing the active ingredients to penetrate and provides all essential vitamins and nutrients for optimal hair regrowth. This formula requires 6 treatments in the salon, once a week.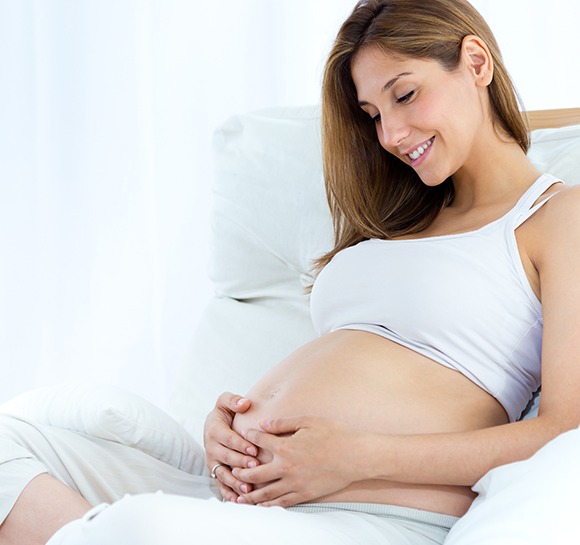 PSORIASIS CARE
This treatment is designed to gently clear the skin of psoriasis plaques and soothe itching and irritation.
ECZEMA CARE
This treatment is designed to calm itching and irritation of the scalp and help control the number and intensity of eczema crisis.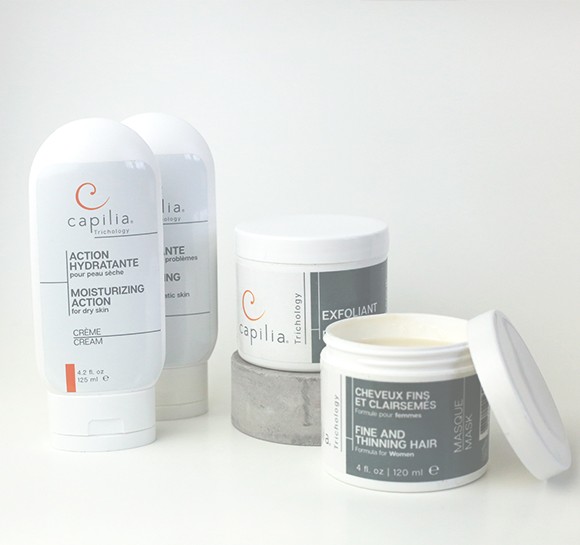 BACTERICIDAL SOAK
Created for irritated and sensitive scalps, this treatment deeply moisturizes to relieve itching and provides a feeling of well-being and comfort.