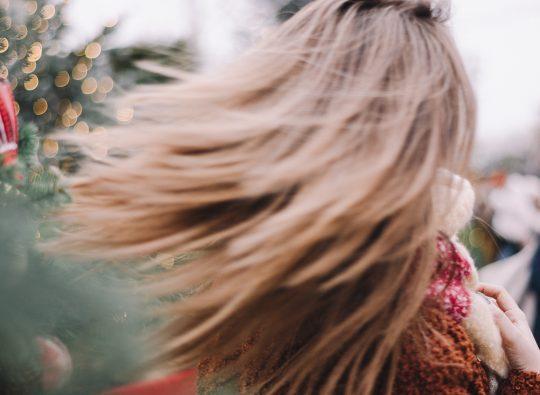 Okay, the Holidays will be different this year, but that doesn't mean you can't adapt your skincare routine to be ready, even if it means only making your hair shine on Instagram!
Here are some ideas to get your hair to look healthy… alone or with someone.
Preparation is key
In order to get your hair to look great, it needs to be able to grow properly. A residue on the scalp treatment is required, in order to free your scalp from the impurities and the residues left by your hair products.
Twice a week, use the anti-residue shampoo to ensure a thorough cleaning of your scalp.
Finally, laser therapy gives a big boost to stimulate regrowth! With just 6 minutes of daily use, your Capillus stimulates blood circulation and cell division in the scalp, ensuring optimal delivery of nutrients to the hair follicles.
Call on the experts
Once the preparation steps have been followed, time has come to take it to the next level so that your hair is dense and healthy:
PRP treatment could be compared to a facial, but for your scalp! This medical treatment by injections of plasma rich in platelets promotes vitality and hair regrowth. Provided by Capilia experts, the PRP treatment stimulates the activity of hair follicles and the growth of new, healthy hair thanks to the regenerative properties of platelets.
By following these few steps, you are giving your hair and scalp the necessary care for their overall health. Healthy hair in time for the Holidays is possible! Meet with our experts for a free consultation so they can come up with a plan that fits your needs perfectly. To book an appointment, just click here.