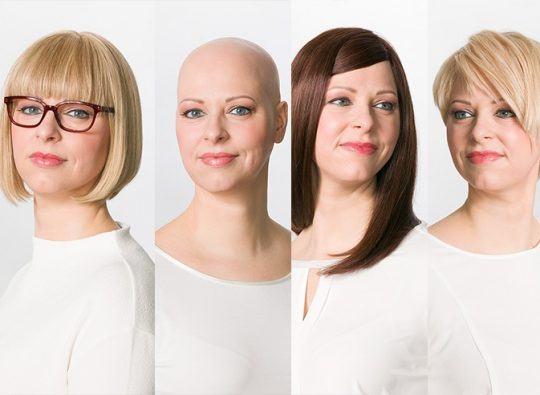 Some options for you
We do not all consult for the same reasons and hair loss can be linked to several factors. Whatever your situation, Capilia supports you so that you can regain dignity. Here are some options available to you.
Solutions for every situation
• Hair prostheses
An ideal avenue for men and women whose scalp is partly bald. It allows you to replace lost hair in an imperceptible way.
– Covers the bald area instantly
– Easy to maintain and style
– Several models available to adapt to your lifestyle
• Wigs
Here is a temporary or long-term solution, ideal for men and women living with alopecia, baldness or who have undergone chemotherapy treatments.
– Fully covers the scalp
– Adapts to the head for incomparable comfort
– Natural look
– Wide choice of colors, models and textures
– Possibility of making a custom piece
Note that these solutions aim to provide a natural and comfortable result that will allow you to walk with your head held high. Maintenance products are also available in our centers and on our online store to maintain the quality of your hair solutions over the course of time.
To help you choose the ideal solution according to your needs, make an appointment for a free consultation with a Capilia expert by following this link.