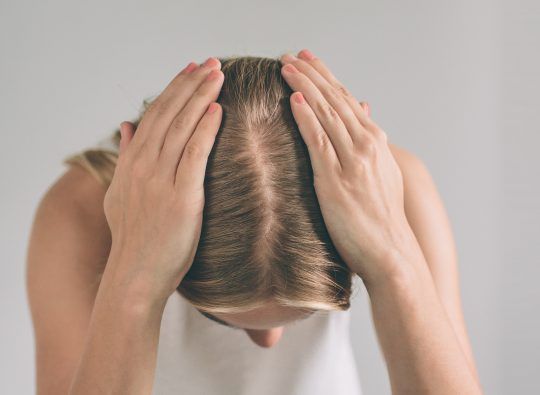 3 simple steps to make your hair look thicker
It takes time and patience to control hair loss. But if you're living with this condition, you might want to take care of it as soon as possible or your self-esteem might take a hit. For a quick and temporary solution, hair microfibres can camouflage thinning areas. Let's take a closer look at one of our favourite products!
A discreet solution
Kamitek's hair microfibres are made from 100% natural cotton fibres and are completely safe for your scalp. A major plus is that they're practically undetectable to the naked eye. And you won't have to worry once you've applied the product in the morning. The microfibres adhere to your hair thanks to the magic of static electricity, so you can enjoy your regular activities worry free. They'll even withstand wind, rain and sweat!
Low-maintenance styling
What would you think if we told you that you could hide your hair loss in less than 1 minute? With Kamitek's hair microfibres, it's not just easy to get the result you want—it's fast! 3 steps and you're done!
Step 1:
Style your hair as usual. Your hair must be completely dry and your scalp must be free of oil and sweat.
Step 2:
Sprinkle a generous amount of Kamitek on thinning areas until you've achieved your desired result. Work from the back to the front. Cover your forehead with your hand and follow your hairline. Style your hair with your fingertips or a comb, but stay at least ½″ from the scalp.
Step 3:
Spray Capilia Professional Finishing Spray to set the microfibres.
Whether it's for a special event or every day, Kamitek will boost your hair's density and volume instantly, without any constraints. Available in 12 colours, Kamitek's hair microfibres will naturally blend in. Order it here, or visit a Capilia centre to find the right colour for you!