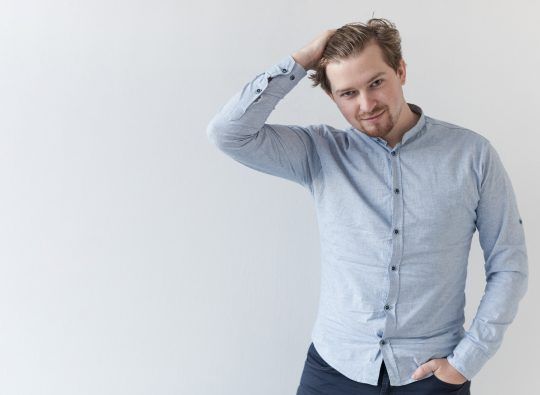 How to counter them?
In winter, big temperature changes, heating and even some changes in diet can affect the balance of your scalp. Here are some treatments that will allow you to switch to solutions mode!
Book an appointment for a residue on the scalp treatment
The residue on the scalp treatment is almost like a facial for your scalp. The dry dandruff you see appearing in winter can also be, in fact, residue from hair products. A residue on the scalp treatment at a Capilia center purifies the scalp and hair by freeing them from deposits left by your shampoos, conditioners, gels and other styling products. These impurities must be dislodged regularly to avoid clogging of the hair follicles and premature thinning of the hair. This treatment can be done at each change of season. By the way, did you do it at the beginning of winter?
The little extra boost
The Anti-Residue shampoo allows deep cleaning of your hair. That's one to integrate into your hair routine!
Beyond the effects of heating
You may have a sensitive scalp, which dries out faster. A dry scalp leads to dead skin and dry dandruff which can sometimes become embarrassing. This is where the dry scales treatment, offered at your Capilia center, comes into play. It is specifically designed to help reduce the presence of scales and soothe itching. The analgesic, antimicrobial and antifungal properties of the Trichology PRO + products used deeply cleanse and soothe irritated scalp.
Continue the effects at home
With the Dry Dandruff Hair Kit, dandruff is controlled thanks to the analgesic, anti-inflammatory, antimicrobial, antifungal and antipyretic properties of the active ingredients used. So make sure you keep one in the bathroom!
To discuss the solution to be adopted with a Capilia expert, a free consultation is required. All you need to do, is book an appointment.