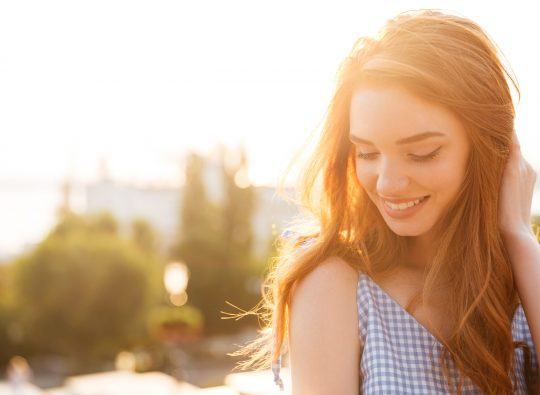 What are the effects of hot and humid weather on hair?
Experts agree that heating devices, dyes, bleaches and overwashing can damage hair fibres and the scalp. But what are the impacts of external irritants such as the cold, wind and, as is currently the case, heat and humidity? Let's explore the subject.
Like the skin, hair is exposed to the sun's UV rays. Left unprotected, hair fibres will dry, ends will break, scalp will become sunburned (especially if hair is thinning) and coloured hair will fade and dull. How to address these issues?
Capilia's Color Boost products
Along with always covering your head with a cap, hat or scarf when going outside, using products suited for the hot summer months and the sun's blazing rays is also key. That's when Capilia's Color Boost products come to the rescue! The trio of products consists of a shampoo, conditioner and emulsion that protect the hair colour, counteract the drying effects of hair chemical processes, restore hair to its natural brightness without weighing them down and provide intense moisturization. Use without moderation!
Capilia's Moisturizing Bath treatment
Sometimes, a more intense and in-depth treatment is required for hair to look its best, and the moisturizing bath treatment is the perfect solution. Administered by Capilia's experts, the treatment is designed to soothe the scalp's dryness, irritation or sensitivity caused by the sun or other factors. It helps regulate sebum production and hydrate the scalp in depth using Capilia Trichology PRO+ products, which are highly hydrating and purifying. It'll give you a refreshing new look!
Enjoy your summer! And don't forget to protect your hair against damages caused by the sun and humidity.